For people who, along with diet and a statin, need help lowering their bad cholesterol (LDL-C).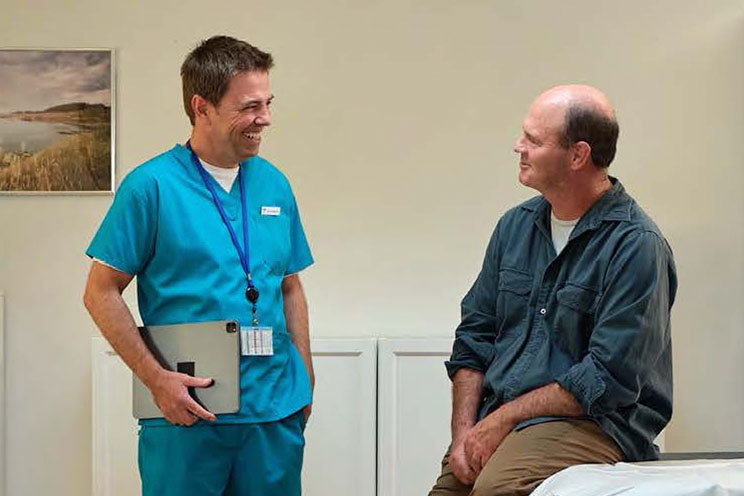 Start a cholesterol conversation with your doctor
---
It can be hard to know how to talk to your doctor about your cholesterol. At your next appointment, start by asking about your cholesterol numbers and share any steps you've taken to help lower your bad cholesterol (LDL-C). Your doctor may want to know your family's medical history and if you have had any heart problems. Remember to tell your doctor about all the medications you are currently taking.

Some other questions you may want to ask your doctor include:
Can LEQVIO® help lower my bad cholesterol?

Are there any side effects of LEQVIO?

Is LEQVIO safe to take with my other medications?

How does LEQVIO work inside my body?

Will I still need to take a statin with LEQVIO?

How is LEQVIO dosing different from other cholesterol-lowering medications?

Would I need to do anything different during the 6 months between LEQVIO doses?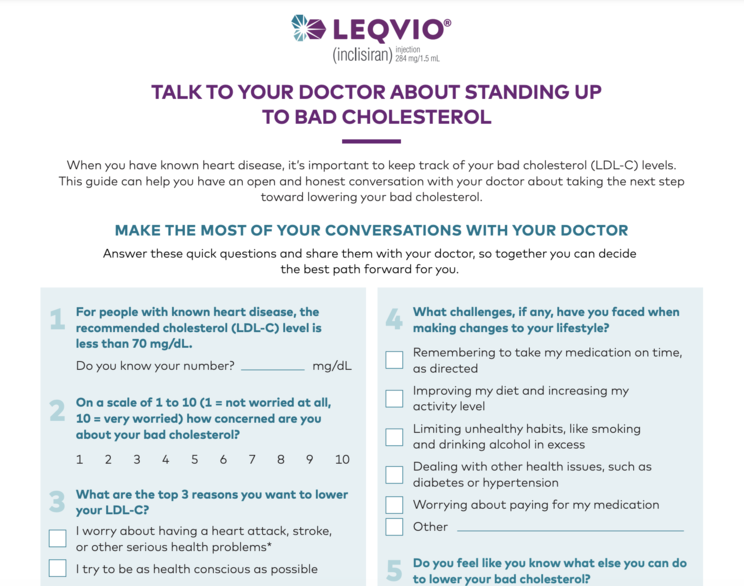 Getting ready for your appointment?
---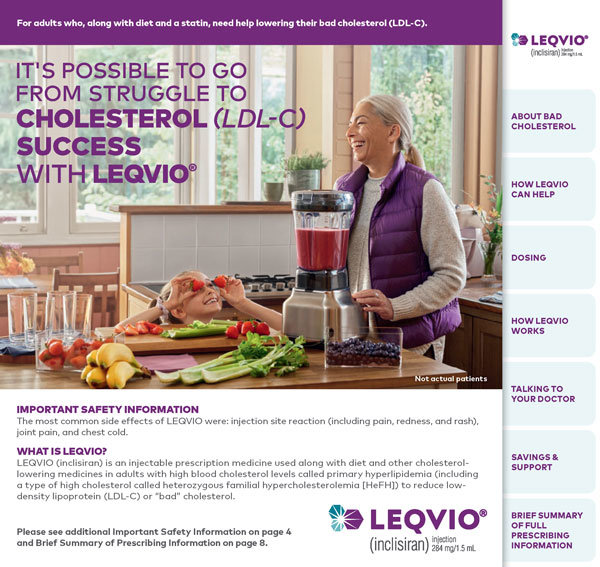 Looking for additional information on LEQVIO?
Download the Patient Brochure below to get answers.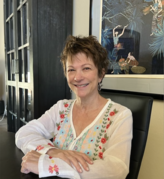 "I can't tell you how grateful I am for this drug."
— Donna M., LEQVIO patient
Get to know LEQVIO and get Heart-Pumping Brain Teasers
Learn more about LEQVIO—and get guidance and resources for lowering bad cholesterol.