For people who, along with diet and a statin, need help lowering their bad cholesterol (LDL-C).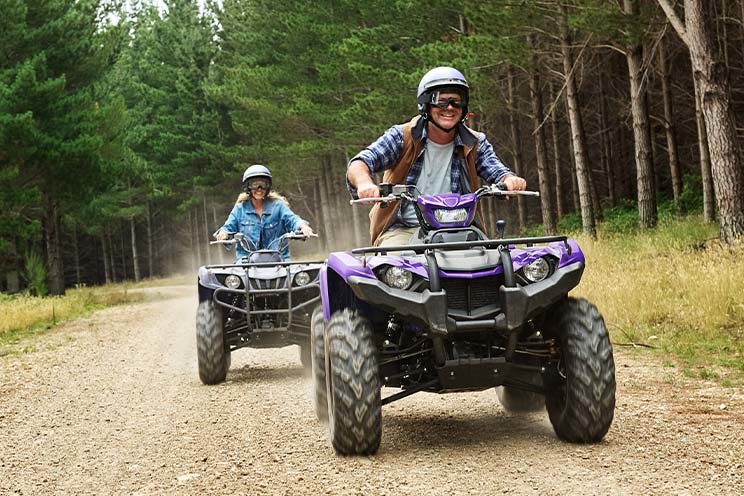 ---
If you feel like you're getting nowhere, go with 2 doses a year of LEQVIO
When taken with a statin
2 doses a year* of LEQVIO is proven to lower bad cholesterol by 50% and keep it low†
Twice-yearly LEQVIO can fit into a twice-yearly doctor visit schedule.*
Individual results may vary.
*2 doses a year after 2 initial doses.
†People given LEQVIO lowered their bad cholesterol (LDL-C) more and kept it low during each 6-month dosing interval vs placebo (a substance that doesn't contain any medication).
Here's what the dosing schedule looks like 
Your doctor or health care provider gives you your LEQVIO dose, so you don't have to inject yourself. 
Continue taking your other cholesterol medications as instructed by your health care provider.
LEQVIO is dosed differently than other injectable cholesterol-lowering medications.
The comparison only relates to differences in dosing and how the drug is given, not to results or safety.
LEQVIO can help you get where you need to be with your bad cholesterol
A clinical study enrolled people with known heart disease who were on a statin and needed more help to lower bad cholesterol (LDL-C). People who were treated with LEQVIO, in addition to their doctor-recommended statin dose, lowered their bad cholesterol by 50% and kept it low for the 6 months between each dose vs placebo (a substance that doesn't contain any medication).
                                                                                                                      Individual results may vary. 
Clinical study information

​​​​
These results are based on a study in which 1561 patients with atherosclerotic cardiovascular disease (ASCVD) were on a maximally tolerated statin with or without another cholesterol-lowering treatment—in addition to LEQVIO (781 patients) or a placebo (780 patients). Cholesterol levels were measured at the start of the study and compared with cholesterol levels 17 months later. Sixty percent of the patients were 65 years or older. LEQVIO was also studied in a similar clinical trial of 1617 patients with similar results.
Works with your current statin
---
LEQVIO can lend a hand when statins aren't enough. LEQVIO doesn't replace healthy food choices, regular physical activity, or a statin. Instead, it works with your doctor-recommended statin dose to further reduce your bad cholesterol.
LEQVIO helped people reach their goal 
Worried about side effects? Understanding the safety profile of your medication is important
---
In 3 clinical studies, 1833 people were treated with LEQVIO and 1822 people were treated with placebo (a substance that doesn't contain any medication).
The most common side effect of LEQVIO was injection site reaction (including pain, redness, and rash), which occurred in 8% of people taking LEQVIO vs 2% with placebo. Other side effects people reported with LEQVIO included joint pain (5% vs 4% with placebo) and chest cold (4% vs 3% with placebo)

Side effects leading to discontinuation occurred in 2.5% of people taking LEQVIO vs 1.9% with placebo
Uniquely designed to help lower bad cholesterol
---
Watch how LEQVIO works
Here's how LEQVIO works with your liver's natural process to cut down your bad cholesterol
Your liver works to naturally remove bad cholesterol (LDL-C) from the blood

But, sometimes, certain proteins can disrupt your liver's hard work and allow bad cholesterol to build up in your blood

LEQVIO is the only cholesterol medicine that stops those certain proteins from being made, allowing your liver to continue removing bad cholesterol from your bloodstream
When you're ready to have a conversation with your doctor about LEQVIO, here's a guide to help you get started.